What is Inflammatory Bowel Disease Africa?
Inflammatory Bowel Disease Africa or IBD Africa is a South African non-profit company, formed in 2017, with the aim of improving inflammatory bowel disease (IBD) care in sub Saharan Africa through IBD RESEARCH, EDUCATION and ADVOCACY. Its members include doctors, nurses, dieticians and patients passionate about IBD, and committed to improving the lives of IBD patients in Southern Africa.
Who is
IBD Africa?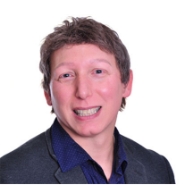 Dr. David Epstein
Founder and Managing Director
---
Dr. David Epstein is a gastroenterologist practicing in Cape Town, South Africa. He trained at the University of Cape Town and has been actively involved in IBD patient care for more than 15 years. David conceptualised the IBD Africa project after many years of caring for IBD patients, collecting IBD data, conducting research and running patient meetings.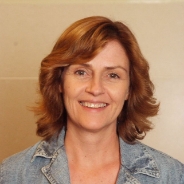 Prof. Gill Watermeyer
Director
---
Gill Watermeyer is an Associate Professor of Medicine and Consultant Physician and Gastroenterologist at Groote Schuur Hospital, Cape Town. Her main research interest focus is on Inflammatory Bowel Disease, intestinal tuberculosis and probiotics. She is head of the Inflammatory Bowel Disease Clinic at Groote Schuur Hospital and Secretary of the South African Gastroenterology Society (SAGES).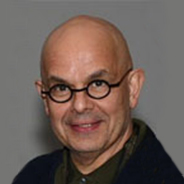 Dr. Chris Kassianides
Director
---
Chris Kassianides is a gastroenterologist in private practice in Johannesburg and an Associate Professor in the Department of Medicine at the University of Cape Town. Chris graduated from Wits University and furthered his gastroenterology training in the USA and Hong Kong. He is Founder of the Gastroenterology Foundation of South Africa which promotes education and training of gastroenterologists in South Africa. In 2019 he established and co- chairs GHASSA (Gastroenterology and Hepatology Association of Sub-Saharan Africa)
IBD Africa Board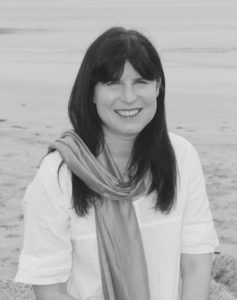 Ms. Kath Megaw
Dietician
---
Kath Megaw is a dietician who specialised in paediatric dietetics at Johns Hopkins University, in Baltimore, USA. She is the founder of Nutripaeds paediatric dietetic practice, has published several books on paediatric nutrition and has lectured on many aspects of paediatric nutrition. Her practice has expertise in dietary management of inflammatory bowel disease in children.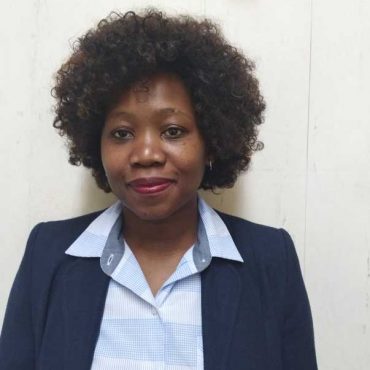 Dr Manoko Neo Seabi
Gastroenterologist
---
Neo Seabi is a consultant physician and gastroenterologist based at Charlotte Maxeke Johannesburg Academic Hospital. Specialised in Gastroenterology at Wits Medical School and spent a number of years furthering her experience in gastroenterology at University College London and Guys and St Thomas Hospitals in London. She heads a medical teaching unit at Wits Medical School and is also involved in training of gastroenterology fellows. Her main interests are in inflammatory bowel disease and endoscopy.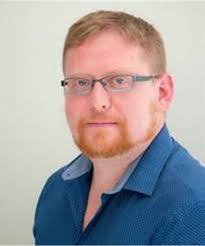 Dr. Daniel Surridge
Colorectal surgeon
---
Daniel Surridge is a colorectal surgeon and Head of the Colorectal Unit at Chris Hani Baragwanath Academic Hospital and works at the Wits Donald Gordon Medical Centre. Daniel has interest in the surgical treatment of Inflammatory Bowel Disease.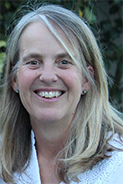 Sr. Karin Davidson
Specialist Nurse
---
Karin Davidson is a specialist Inflammatory Bowel Disease Nurse who works at Vincent Pallotti Hospital in Cape Town. Karin obtained a BSc degree in nursing from the University of Cape Town. Karin is very active in IBD care of children, teens and adults. She was awarded the European Crohn's and Colitis Organisation travelling fellowship to train in advanced IBD nursing care at St Marks Hospital, London. Karin has lectured extensively to patients, nurses, doctors and funders on many aspects of IBD care.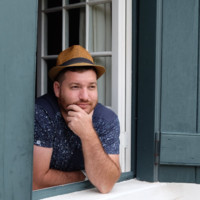 Mr. Dean Horwitz
Patient
---
Dean Horwitz comes from a background of Political Communication having obtained a Masters in Political Communication from UCT. He has spent the past 10 years working in Social Media for companies, agencies, start-ups and in the last few years focussing on food via his food blog InstaEats. He is also a proud IBD advocate, having been diagnosed with Ulcerative Colitis at age 14, almost 20 years ago.
Why the need for IBD Africa?
Inflammatory Bowel Disease consisting of two conditions, Crohn's disease and ulcerative colitis, is increasing exponentially in the developing world, including Southern Africa. For many patients diagnosis is delayed, treatment may not always be appropriate and access to specialised care is limited. As a result symptoms such as abdominal pain, diarrhoea and fatigue are poorly controlled and quality of life of patients can be severely affected. Complications of the disease are for many patients the norm and surgery often inevitable. In addition care is poorly co-ordinated between patients, their doctors and medical funders, hindering access to the most effective treatments. Scientific knowledge about IBD in Southern Africa is limited with most research conducted in developed countries. IBD research in our region is desperately needed to generate local scientific knowledge to guide improvements in IBD care for our patients.
How does
IBD Africa Achieve its objectives?
IBD Africa aims to provide a home for "all things IBD" in Southern Africa providing accurate information, education and tools and services, for doctors and other healthcare practitioners, patients, funders and the pharmaceutical industry. In additional to collaboration with local role players IBD Africa is supported by international IBD organisations such as the Gastroenterology & Hepatology Association of Sub-Saharan Africa (GHASSA), European Crohn's and Colitis Organisation (ECCO) and Crohn's and Colitis UK (CCUK).
Research
IBD Africa is involved in a number of research projects which include the South African inflammatory bowel disease registry, the sages biologics registry, the Cape Town IBD cohort study. Other projects will include IBD patient reported outcomes.
Education
IBD Africa organises an annual patient education meeting in conjunction with the South African gastroenterology society meeting. Education for funders of IBD care is provided.
Advocacy
IBD Africa is active in the advocacy space including advice for patients negotiating care benefits with funders, information on healthcare legislation and patient's rights to care, information on IBD standards of care and advice for patients seeking access to IBD care and clinical trials.